Gaming is a trend that has taken the world by stride. Movies, TV series, even novels have been influenced by video games as a whole. Video games bring players the opportunity of living adventures in worlds of wonder, knowing characters both good and evil, being the protagonist of unique moments and experiences. These adventures don't come without requirements, and while it may be possible for our digital avatars to prepare along the journey, our physical selves are a completely different story. The best gaming laptops monitors, mouses, graphic cards, keyboards, all kinds of paraphernalia are needed for an exciting digital adventure. Today, let's take a look at some of the best devices we can use for gaming.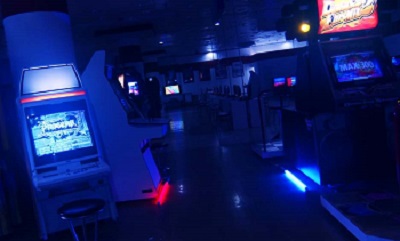 Visuals
No matter how powerful a PC, console, or mobile software compatibility may be, it means nothing if we cannot see what our character sees. The latest games require a good monitor to truly experience the amount of detail and beauty that programmers and designers bring to the table in each game. Curved monitors, 4K monitors, the choices are many and varied. Nevertheless, you need to remember that your monitor is only as good as your graphic card; they have a symbiotic relationship, so it makes no sense to have a 4K monitor with a 2GB graphic card.
Our Recommendations
LG 27GN950-B: The best option for powerful graphic cards to bring out the true quality of 4K resolution, this LG monitor will make you feel in the shoes of the character, as long as your graphic card can support it.
Alienware 25 AW2521HF: Alienware always delivers, and while this monitor may not give the level of detail a 4K one would bring, it more than makes up for it with vivid colors and the fastest response time in the market.
Graphic Power - the Heart of the Gaming Experience
The next stop in our list is possibly the most restrictive part for gaming, along with processors. While many games out there don't require high levels of graphics to be playable, the best games for PC have highly demanding graphics, some of them requiring at least 8 GB for them to be at least playable. As we have said before, graphic cards and monitors have a symbiotic relationship, which means that the latest graphic card won't be able to show their true power in a low-power monitor.
Our Recommendations
AMD Radeon RX 6600 XT:  AMD's competition against Nvidia GeForce RTX 3060, this graphic card is just right for rock-solid 1080p gaming. Its only downside is its price, which can be quite expensive, and the fact that it doesn't support ray tracing.
Nvidia GeForce RTX 3060 Ti: Taking the throne for best GPU in our expert opinion, the RTX 3060 Ti brings the absolute best in 1080p gaming at an affordable price. The best part is that it supports ray tracing, the only downside being that is only an entry-level 4K gaming unit.
Processor - the Brains of Your Gaming World
The final piece of the power triangle, a powerful processor is a must for being able to run games the way they were meant to be. A low-powered CPU will only make games laggy, make them stutter, or just plain crash altogether amid gameplay. Indie games and many classic games don't require high levels of processing power for them to be playable, but the latest games by big companies such as Elden Rings or Horizon Forbidden West require the highest capabilities from our processor to be playable.
Our Recommendations
Intel Core i5 12600K: In our opinion, the best CPU for gaming in 2021, the i5 12600K from Intel gives power and stability at just a bit over 300$. The only downside we can find for this beast is that it is a bit more power-hungry than most CPUs, which can raise the electricity bill quite a bit for hardcore gamers.
AMD Ryzen 5 5600X: Another good choice for a powerful CPU at an affordable price, the Ryzen 5 5600X lacks a bit in power when we compare it to the previous entry, in exchange for a cheaper cost. 
The Gaming Requirements List Goes On and On
The list of parts and devices needed for an enjoyable gaming session goes on and on. These are just some of the essentials, as each day brings new requirements and commodities to bring gaming to the next level. With the latest controllers, ergonomic gaming mouses, fast-response keyboards, and even super comfortable gaming chairs, the future keeps innovating on what gaming is and will be.